At Home
AMWAY HOME™ Green Meadows Concentrated Air Freshener and Odour Neutraliser (150ml)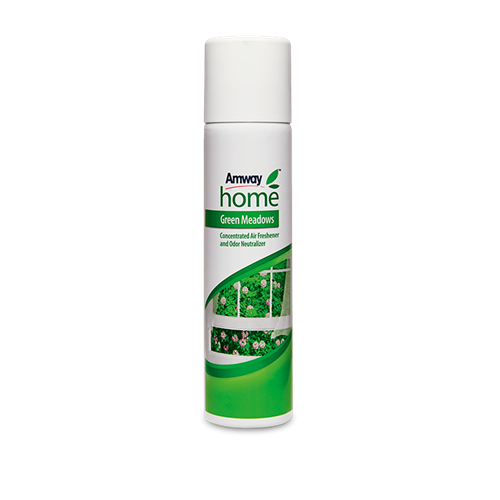 AMWAY HOME™ Green Meadows Concentrated Air Freshener and Odour Neutraliser (150ml)
A concentrated air freshener with NEUTRALODOR that neutralises and eliminates offensive household odours. The country fragrance of Green Meadows evokes a springtime meadow.
An effective way to refresh the air in your home:
Specially formulated with our exclusive NEUTRALODOR Deodoriser, which neutralises odours rather than simply masking them
Highly concentrated to provide powerful freshening with just one quick spray
Fragrance contains essential oils
USES
Gets rid of even strong aromas such as fish, tobacco, smoke and cabbage; particularly beneficial in smoke-filled rooms and musty closets.

HOW TO USE
Concentrated, so just one quick spray is allthat is required.
We Also Suggest