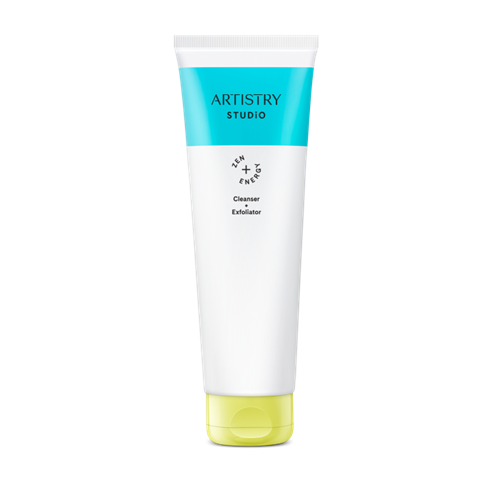 Artistry Studio™ Cleanser + Exfoliator
•Official name: Artistry Studio Skin Cleanser + Exfoliator Unofficial name: Everyday Glow Maker
•No matter what you call it, skin will love the gentle exfoliation of bamboo grains to help sweep away impurities and buildup, plus soothing aloe vera to condition skin and bring back skin's healthy glow. Comment with a [twinkle emoji] if your ready to let your glow show!
•
•Brighten your skin and your mood with a sunny scrub Artistry Studio Skin
•Gently cleanses
•Improves smoothness, evens tone and texture.
•Controls oil and reduces shine.
•Aloe Vera + Bamboo Exfoliating Grains.
•That's one easy way to turn a frown upside down! Comment with your mood today
•Give skin a wake-up call. No alarm needed. Energize skin with new Artistry Studio Skin Cleanser and Exfoliator! The uplifting scent and gentle bamboo grains help you start the day off right with smooth, glowing skin. (Bonus: the formula is gentle enough to use in the evening too!) Double tap if you love a good morning skincare routine