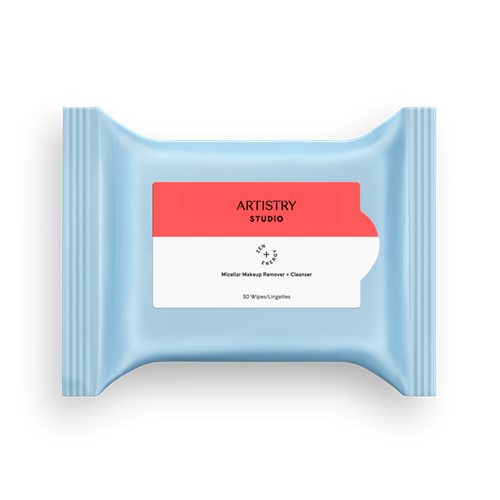 Artistry Studio™ Micellar Makeup Remover + Cleanser
One towelette does it all. Artistry Studio Skin no- rinse towelettes clean fabulously – even when you're too tired to do more. Fast, easy micelle technology acts like magnets to effectively lift and remove makeup, dirt, oil and impurities. Skin feels clean, refreshed and ready for tomorrow. It's 100% better than sleeping with makeup on! Double tap if you agree.
Face-off! Makeup meets its match with new Artistry Studio Skin Makeup Remover + Cleanser wipes. Micelle technology lifts away the dirt like magnets for fast and easy removal of face, eye and lip makeup – even long-wearing and water-proof formulas! Whatever your state is, simply: swipe right, swipe left, massage a little for stubborn spots and discard.