At Home
L.O.C.™ Glass Cleaner (500ml)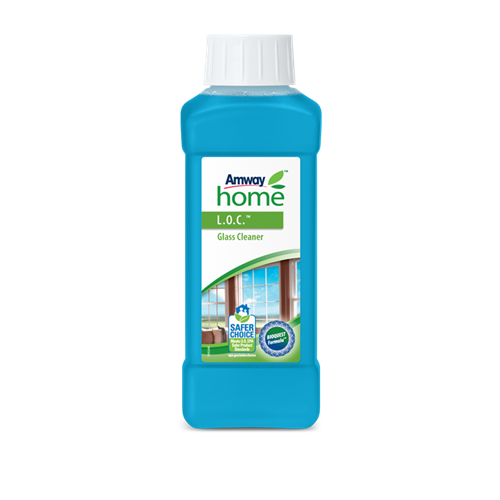 L.O.C.™ Glass Cleaner (500ml)
A concentrated glass cleaner especially formulated toremove dirt and grime effortlessly, leaving a streak-free shine on windows, mirrors, TV and computer screens and all glass surfaces.
KEY FEATURES:
No-rinse formula effortlessly glides through dirt and grime, leaving no harmful residue
Produces streak-free, brilliant cleaning on glass and most other shiny surfaces
Contains natural cleaning ingredients derived from plants
Effectively degreases glass surfaces, eliminating grime such as sticky fingerprints
Great value for money. Each 500 ml bottle produces the equivalent of 4 spray bottles, or2 litres of ready-to-use product
Contains no phosphates, harsh acids/alkalis or chlorine bleach
Refreshing citrus fragrance contains essential oils
Biodegradable cleaning ingredients
No harmful fumes
USES
Suitable for glass and other shiny surfaces,such as windows (inside and out), mirrors, windscreens, computer screens (provided they are made of glass) and TVs, including LCD, plasma screens and flat screens.

HOW TO USE
Using the AMWAY Pistol Grip Sprayer bottle, add 375 ml of water to the 3:1 line, then top up with product to the 500 ml line.
Spray surface and wipe dry.
When using with the L.O.C. Wipes, add 3.5 capfuls of concentrate to water, as per thecanister label.
We Also Suggest