At Home
AMWAY™ Pistol Grip Sprayer Bottle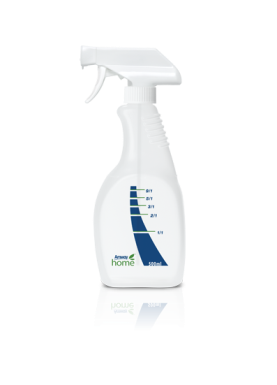 AMWAY™ Pistol Grip Sprayer Bottle
Use with any of your favourite AMWAY dilutable home care products for convenient cleaning. The sprayer has an easy-to-grip trigger handle with a multifunctional nozzle for all your cleaning tasks. Choose from stream, spray or foam setting.

Holds up to 500 ml.
KEY FEATURES:

Long lasting, re-usable products made from durable plastic
The ultimate in convenience and economy and compatible with AMWAY products
Accurate dose measurement ensures no product is wasted, thus saving money.
Ergonomically designed bottle and contoured trigger for extra grip and ease of use.
Choose from 'spray', 'foam' or 'off' settings, depending on your cleaning requirements.
Clear fill markings on the front make it easy to dilute concentrated products.
We Also Suggest