At Home
eSpring™ Water Treatment System Replacement Filter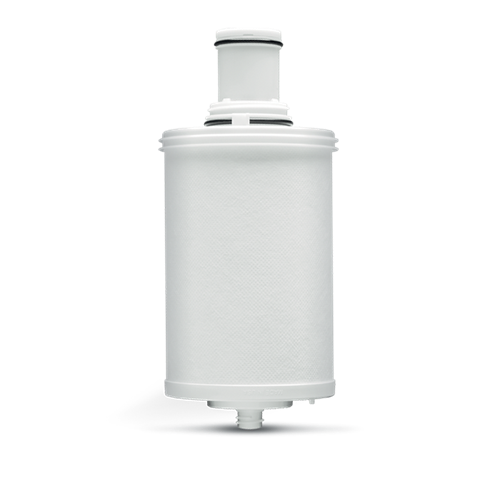 eSpring™ Water Treatment System Replacement Filter
US-patented multi-stage activated pressed carbon block replacement filter. Lasts for up to 5000 litres or one year, whichever comes first.

eSpring Performace Data Sheet

Carbon Filter
Coconut shells serve as the raw material source for the carbon used in our filter cartridges. This carbon is subject to a highly refined manufacturing process and rigid quality control to ensure the safety and performance of our eSpring Water Treatment System.
Activated pressed carbon filter is a US-patented multi-stage carbon block which effectively:
removes more than 140 potential health-affecting contaminants including lead and mercury;
removes chlorine taste and odour;
traps carbon-based contaminants 300% smaller than the diameter of a human hair, improving clarity;
treats up to 5 000 litres of water, enough for the average family of six or one year, whichever comes first;
allows good nutrients to pass through as they are not attracted to the carbon filter and therefore remain in the water.
We Also Suggest